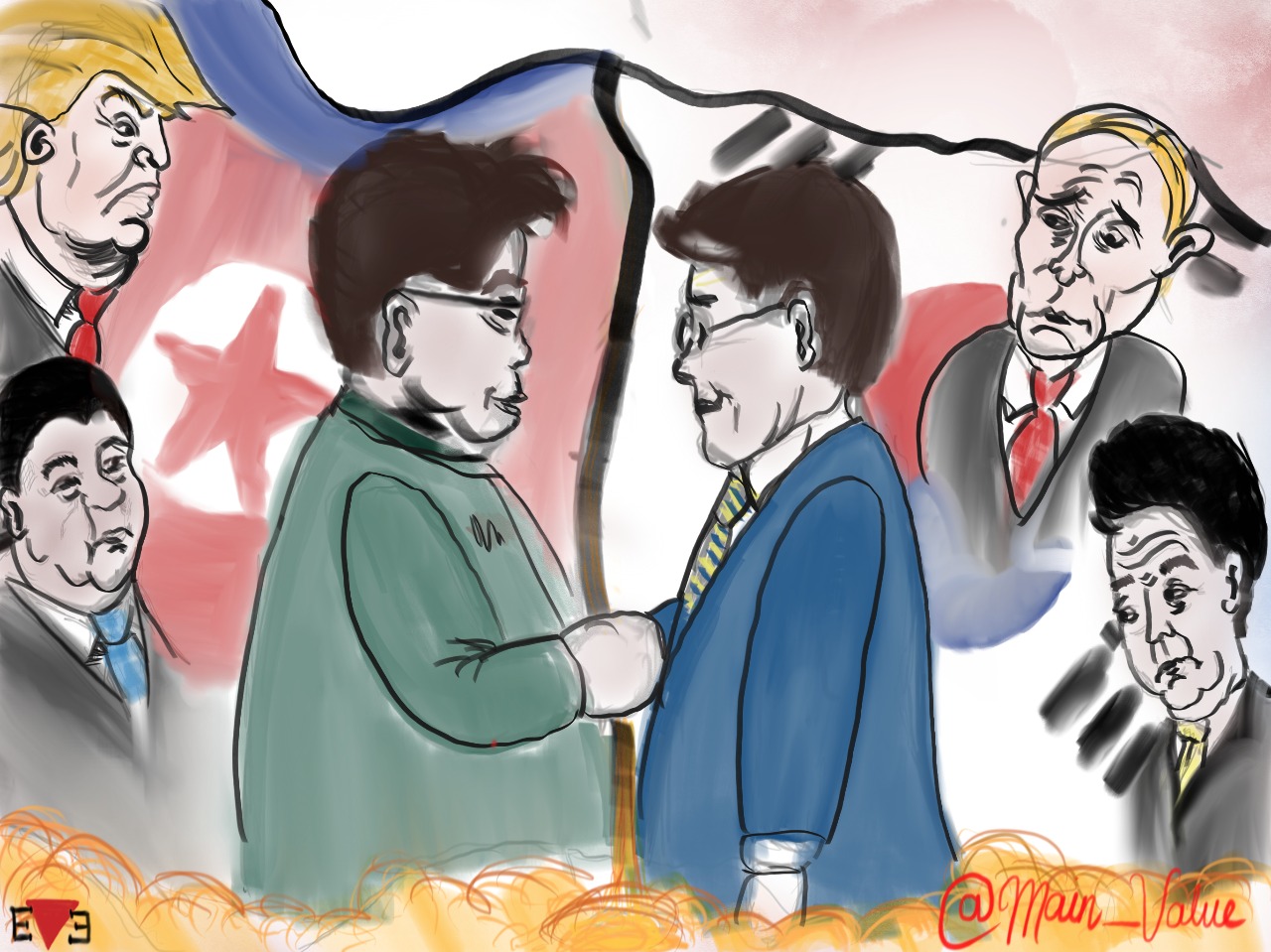 For the first time in North Korea's history, a North Korean leader stepped foot in South Korean territory – a historic moment indeed. Early Friday morning (27 April 2018), North Korean leader, Kim Jong Un crossed the line that has divided the two countries for nearly seven decades.
Awaiting him across the border, South Korean President, Moon Jae-in – his hand outstretched. The two leaders discussed a peace treaty that could lay the ground work for a peaceful co-existence of the two nations.
Kim Jong-Un is willing to discuss denuclearization, however, has not mentioned giving up his program altogether. As often is the case, the devil will be in the details.
The outcome of these negotiations will be of significant interest to the United States, Russia, China and Japan (the BIG 4), as they (USA and Japan) have often been the target of North Korea's nuclear threats. Earlier this year, US President Donald Trump accused Russia and China of helping North Korea evade international sanctions.
In today's historic summit, the two countries showed their commitment toward realizing a nuclear-free Korean Peninsula. The world will continue to watch closely as the two countries discuss the details.
https://mainvalue.de/wp-content/uploads/2018/04/History-North-And-South-Korea.jpg
959
1280
Main Value
http://mainvalue.de/wp-content/uploads/2018/04/23755046_1650314665021428_6314866890756471965_n-150x150.png
Main Value
2018-04-27 14:28:26
2018-06-28 18:03:11
A long history of confrontation comes to an end – will the BIG 4 be pleased?